Heater Craft
Deck Shower Systems
Regular price
$399.99 USD
Regular price
$399.99 USD
Sale price
$399.99 USD
Unit price
per
Sale
Sold out
Help keep sandy feet out of your boat with a full spray head shower handle. 
A Heatercraft shower and wash down system can be plumbed into your boat in several ways. Use the on-board water system, plumb into the engine's raw water open cooling system, or tap a raw water source.
Works great for the transom and swim deck.


Designed to deliver a high-quality shower experience, the Deck Shower Systems are proudly made in the USA and feature transom showers. The robust 300 Series is fully equipped to provide a reliable and safe outdoor showering experience.
301SC Kit Includes:
Switch Kit (Standalone switch - Not part of the shower box)
12V Pump
Spray head
Hot/cold valves
Lidded box
10' hose
303SB Kit Includes:
Spray head
Hot/cold valves
Lidded box
10' hose
Features:
Spray head with water conservation slide button
All plastic components are UV protected
Easy to install
One year warranty
Dimensions: 10.25" L x 3.5" W x 6.25 T
Note: Ships within in about 1 week. Picture may not represent current version of shower system.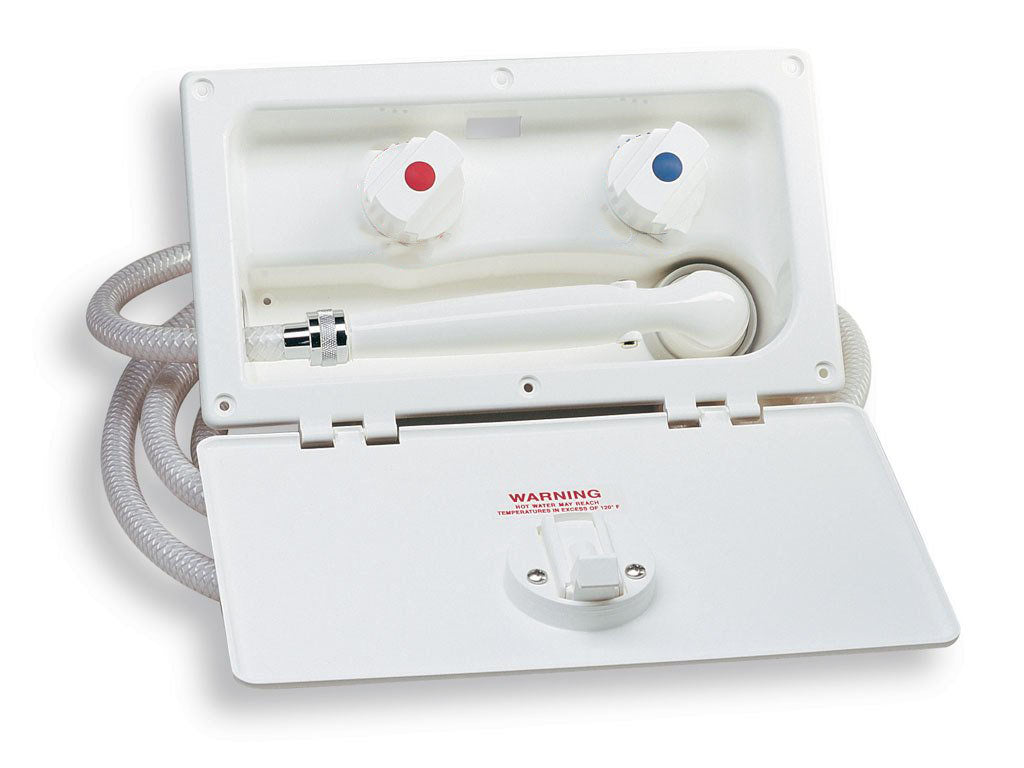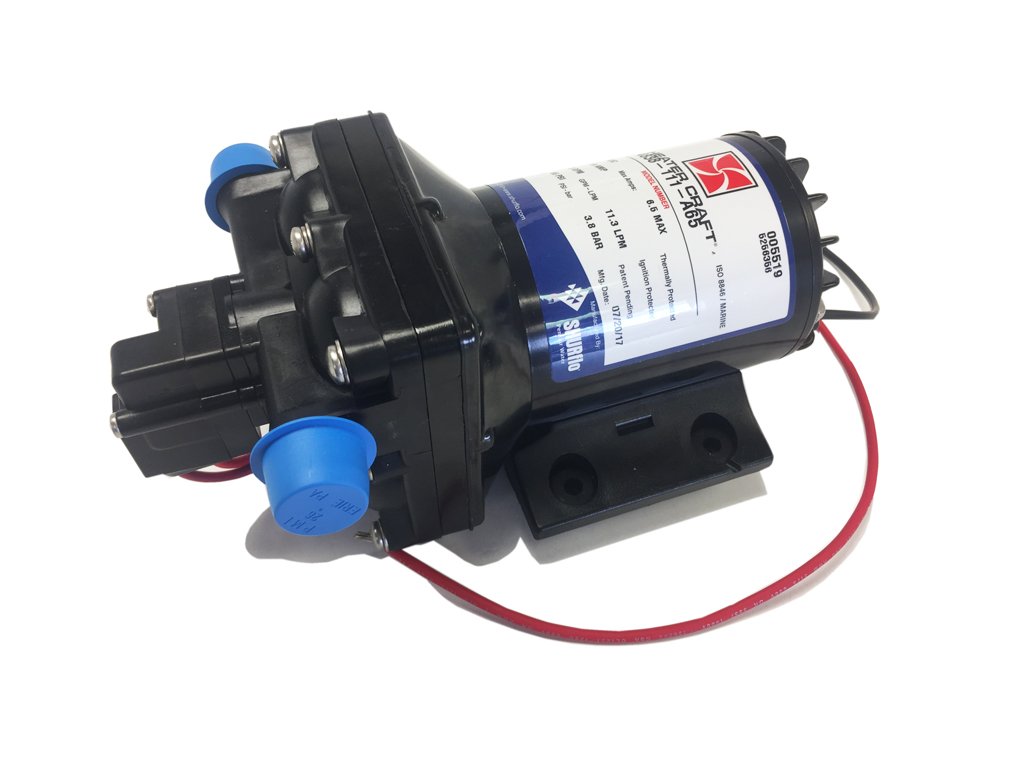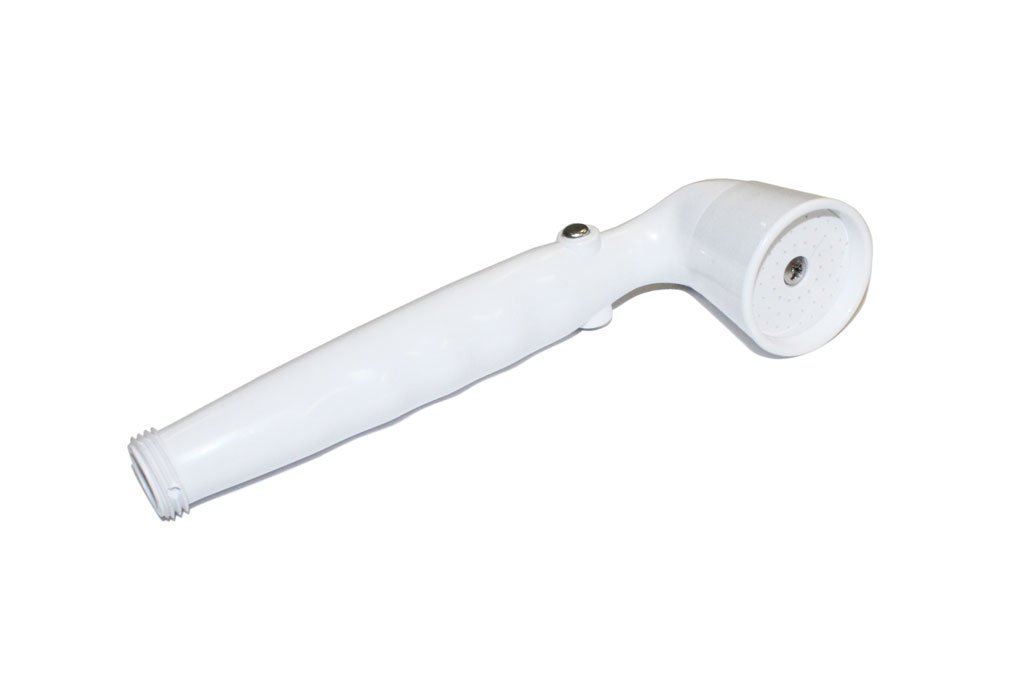 Quality
The quality of you product is not the same as it used to be . Items below are what I found different
The doubler for hose cut is not installed
The blue and red dots to indicate opening and closing not installed
Door would not close until I repositioned hot tap handle
Photos of the first two items can be provided
Good people, great products!!!
Made in American!!! High quality products. Great customer service and always someone near a phone to help.